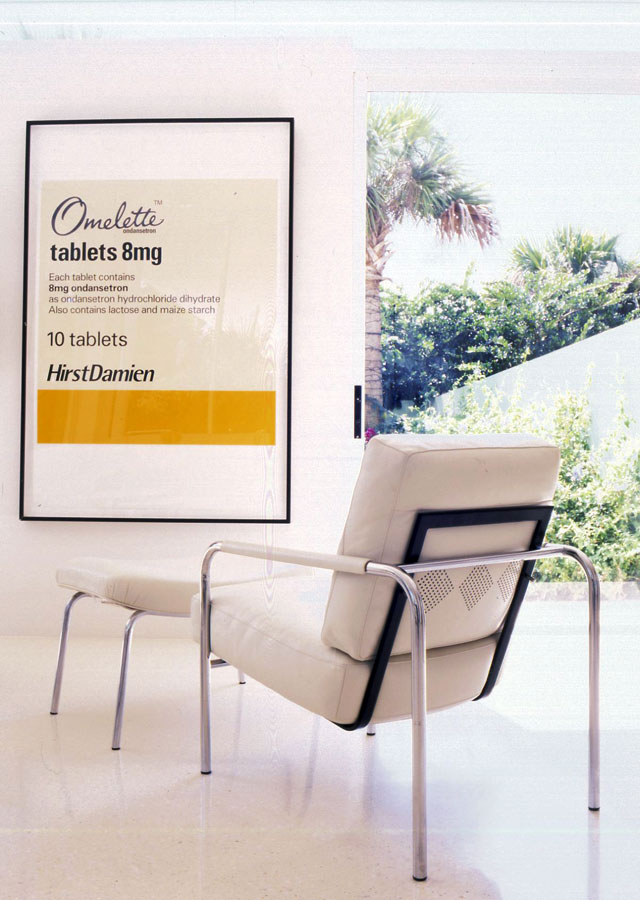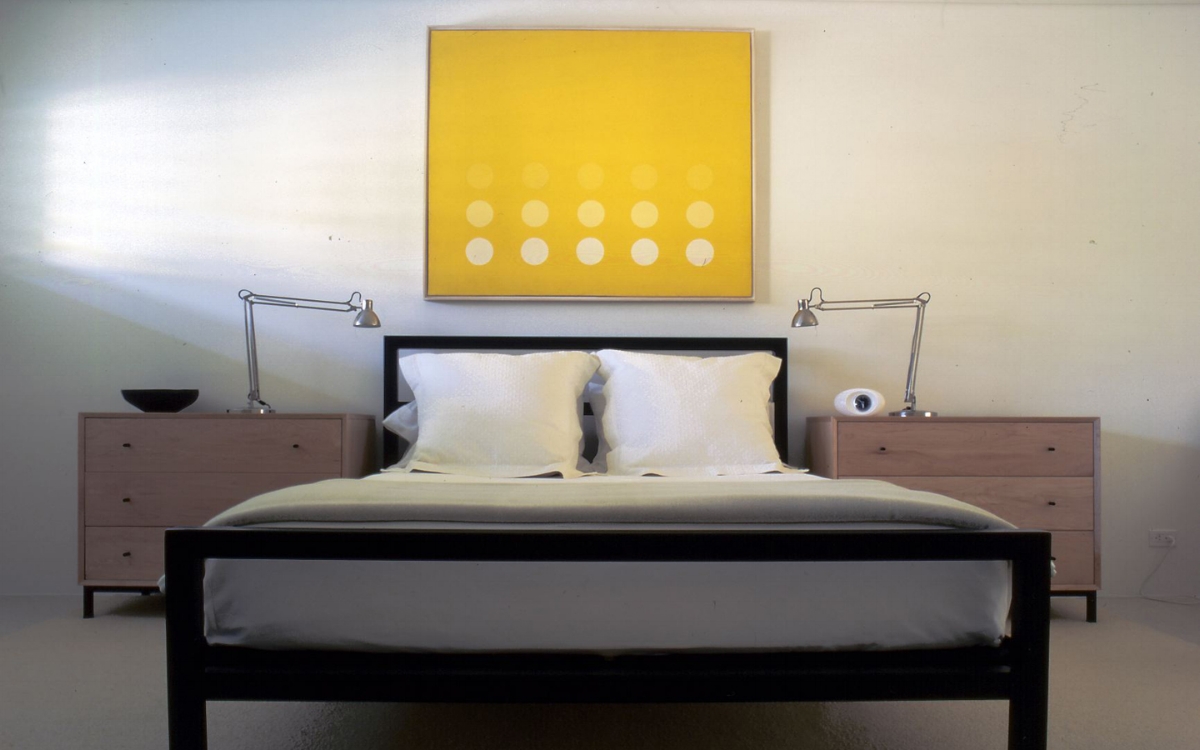 2003 AIATC Design Excellence
2002 AIAFL Design Excellence
The house at Gomez Road, simply and elegantly links the elements of site, material and client need to create a distinct home for its residents. The architects celebrate the challenges and opportunities of a flat undeveloped site with existing vegetation and lacking direct water access, and wedged between existing homes in an established resort community. How best to foster both a sense of distinction and assimilation, a sense of connection and introspection? The built solution integrated existing site elements, a spare materials palette and elegant union of simple yet bold positive and negative forms.
Despite the modest 3,400 square foot print, the two-story L-shaped structure deftly engages the idea of "openness with an edge" playing with compression and release, resulting in a comfortable insulation from neighbors externally and an evident capaciousness internally. The poured-in place concrete structure is refined and robust, built to withstand hurricane force winds while providing an elegant armature for light. Light and frameless clerestory window are liberally paired to augment the sense of space, expanding the interior into a "borrowed landscape." Outside, use of a grass roof and strategic placement of a specimen Ficus aurea both create visual interest as well as focal points in the landscape that extend limited views. Comprised of native grasses, the accessible roof acts to enhance air conditioning efficiencies and reduce heat island effects. Visible from the second floor, the green expanse gracefully merges structure and landscape. Lush foliage surrounds the site, providing a vegetated screen that insulates residents from ambient distractions while enhancing the sense of privacy and retreat. Within the abode, a separate external stairway adds a compelling visual vertical counterpoint to the dominance of horizontal planes, while functionally providing a private entry to the second floor guest suite.

An azure pool transforms from plane to volume as breezes play across the surface. When sunshine glints off the water the interior of the house is speckled with playful washes of light. The startling crisp light of a cloudless blue sky at noon enters through windows at once sculptural and enigmatic. The clean geometry of the structure merges with the bright light of day. The combination of stucco and terrazzo reiterates the local architectural vernacular and recalls the natural hues of sand and light, while practically providing visual and tactile relief from the shimmering heat of the day.

As the sun sets, pinks and oranges streak the horizon and recast as a serendipitous reinterpretation of Monet's impressionism on the swimming pool surface. The impending evening promises cooler breezes which are coaxed inward through open windows and doors. Darkening island skies, speckled with starlight, press close to the house. Denizens who may have spent the day at the golf course or on the water, enter the heart of the house, the bulthaup kitchen, aglow with the warm amber light and open to the adjacent pool area.

Building type:Residence
Completed 2001
Jupiter Island Florida
3,400 square feet
Primary components:stucco, grass roof, terrazzo, clerestory windows, bulthaup kitchen
Gomez Road