The weather in Florida plays a vital role in construction as well as design. High humidity, heavy rains and the occasional hurricane have all quite naturally influenced the design.
It is unusual for a Florida waterfront property to face south. Our site overlooks a connection to Florida's busy inland waterway. The design solution requires we shelter the outdoor space from the mid-day sun. A dominant, independently supported, "shroud" provides this coverage as well as creating a frame within which the individual spaces connect.
The second floor spaces slide out beyond the first floor footprint to provide covered outdoor spaces around the pool. This gesture also creates the open second floor terrace in the center of the house.
The all glass living room displays the view of the waterway over the axis of the endless pool whose edge blends with the currents. Each of the four bedrooms has a private terrace and a framed view of the busy waterway.
All of the ceilings on the ground level are ten-feet high. All of the "windows" on this level are floor to ceiling and over four feet wide. The doors of the "outdoor" living room disappear into lateral pockets, and, when all are open, the room takes on a decidedly different attitude.
Building type: Residence
Completion January 2016
6,900 square feet
Jupiter Florida
Primary components: Steel Frame, Concrete foundation, metal roofing, Fleetwood windows/doors, stucco cladding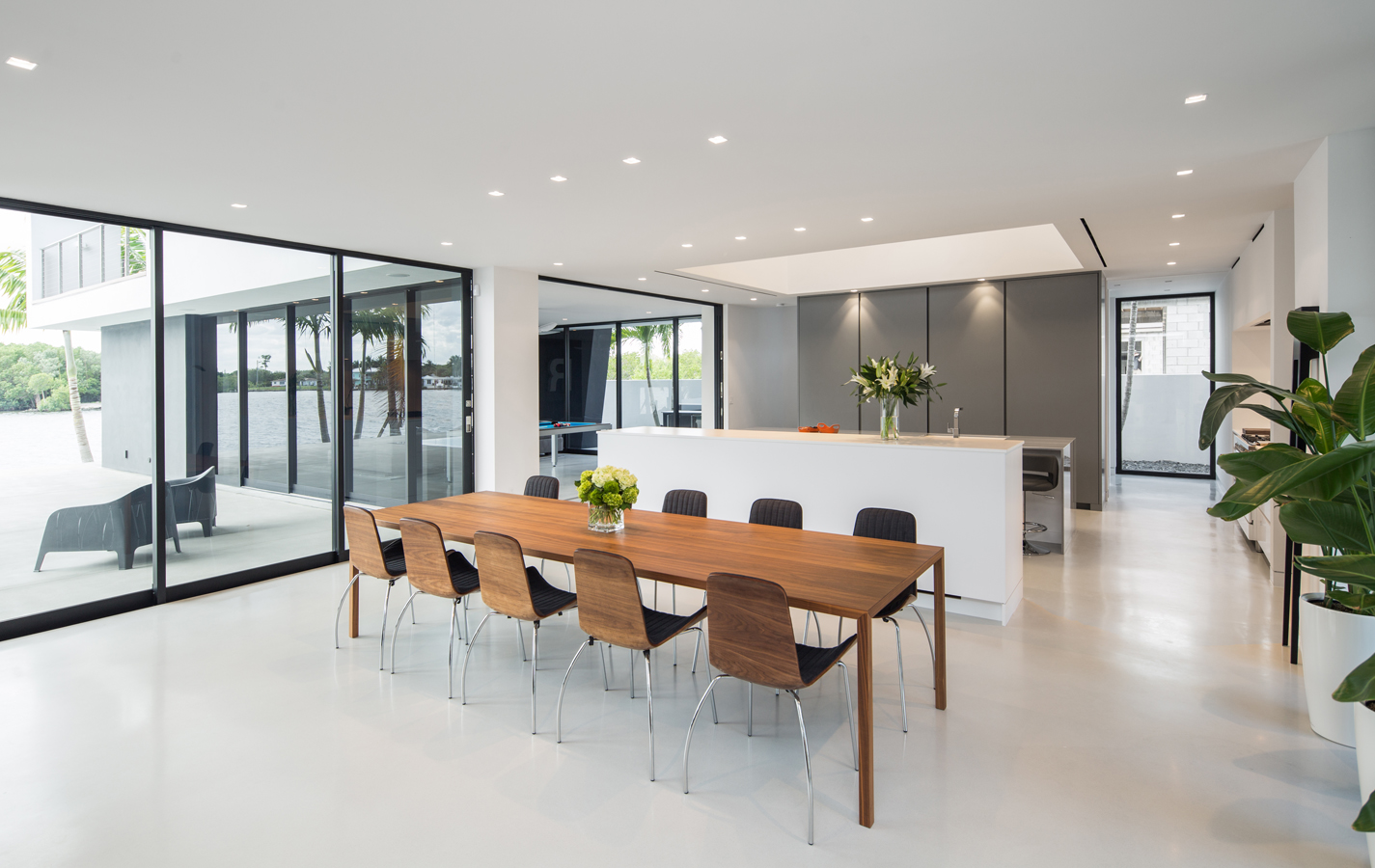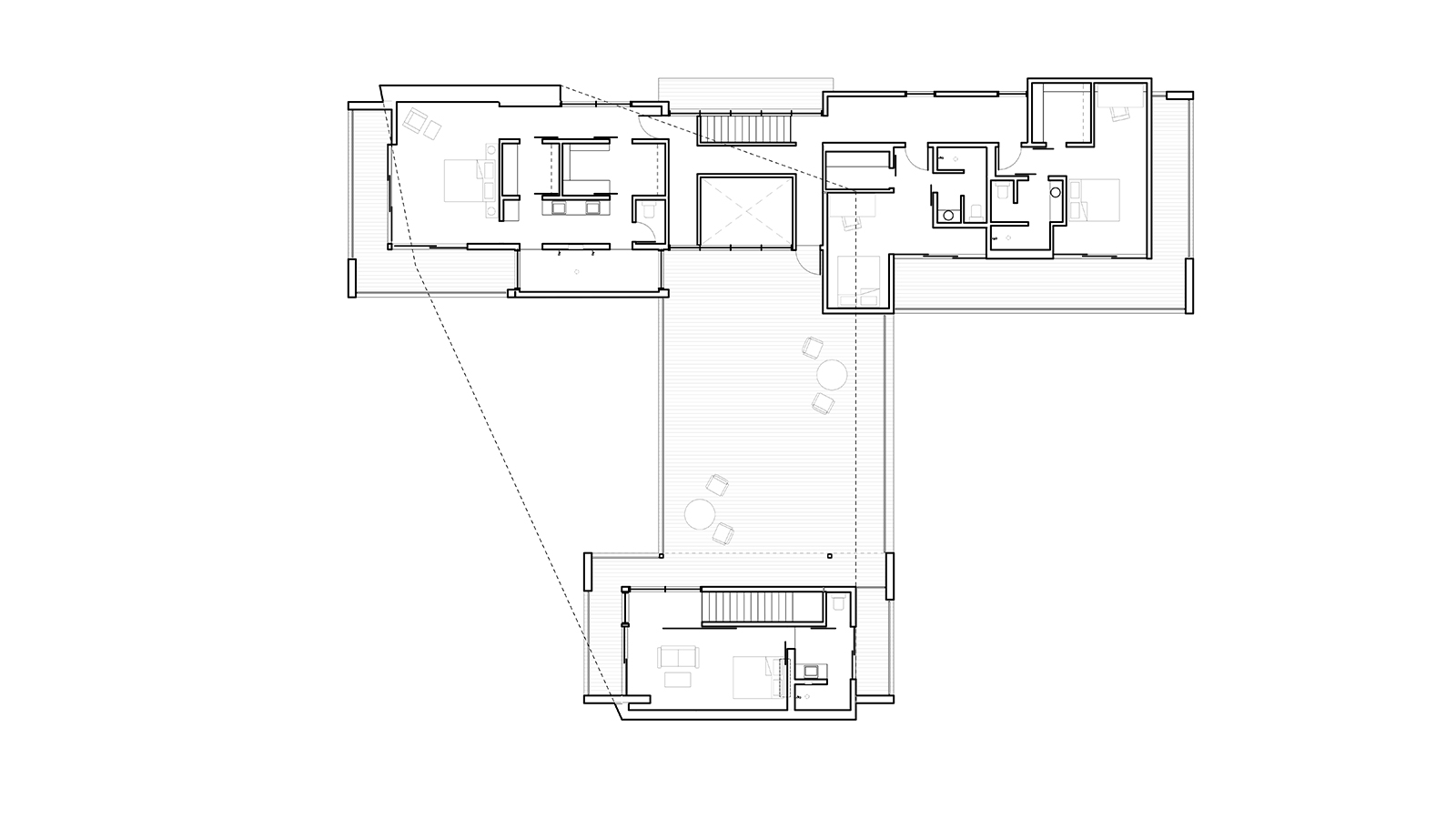 Holly Lane