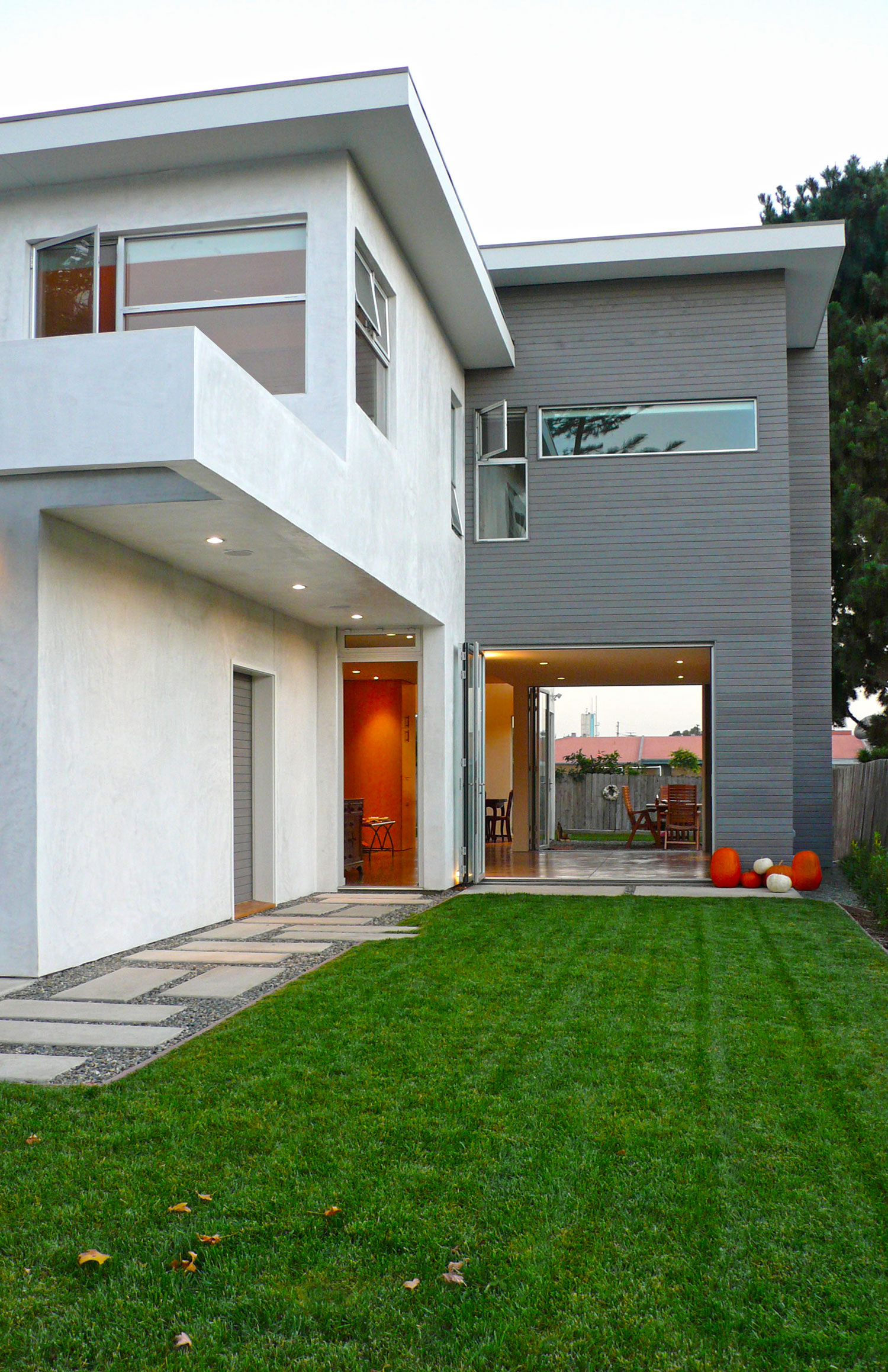 This project is a single family residence for 2 parents and 2 children--the prototypical American family unit. Sited on a tight infill lot in a beach community south of Los Angeles, HUUM was asked to design an efficient, environmentally conscious and cost sensitive project.
The family plans to stay in the house for many years to come, and have their children attend the local adjacent elementary and middle schools. Our office created a 2,400 square foot home that creatively and efficiently uses the site and keeps the inside open to the yard, light and sea breezes, unlike many new lot busters in the surrounding neighborhood.
Building type: Residence
Completed 2007
Hermosa Beach California
2,400 square feet
Primary components: Sustainable features: solar water heating, radiant floor heating, denim insulation, passive air cooling system, non toxic, no voc paints and glues, high fly ash content concrete, on site rainwater seepage pit, no mechanical air condition, previous house wood recycled into form boards.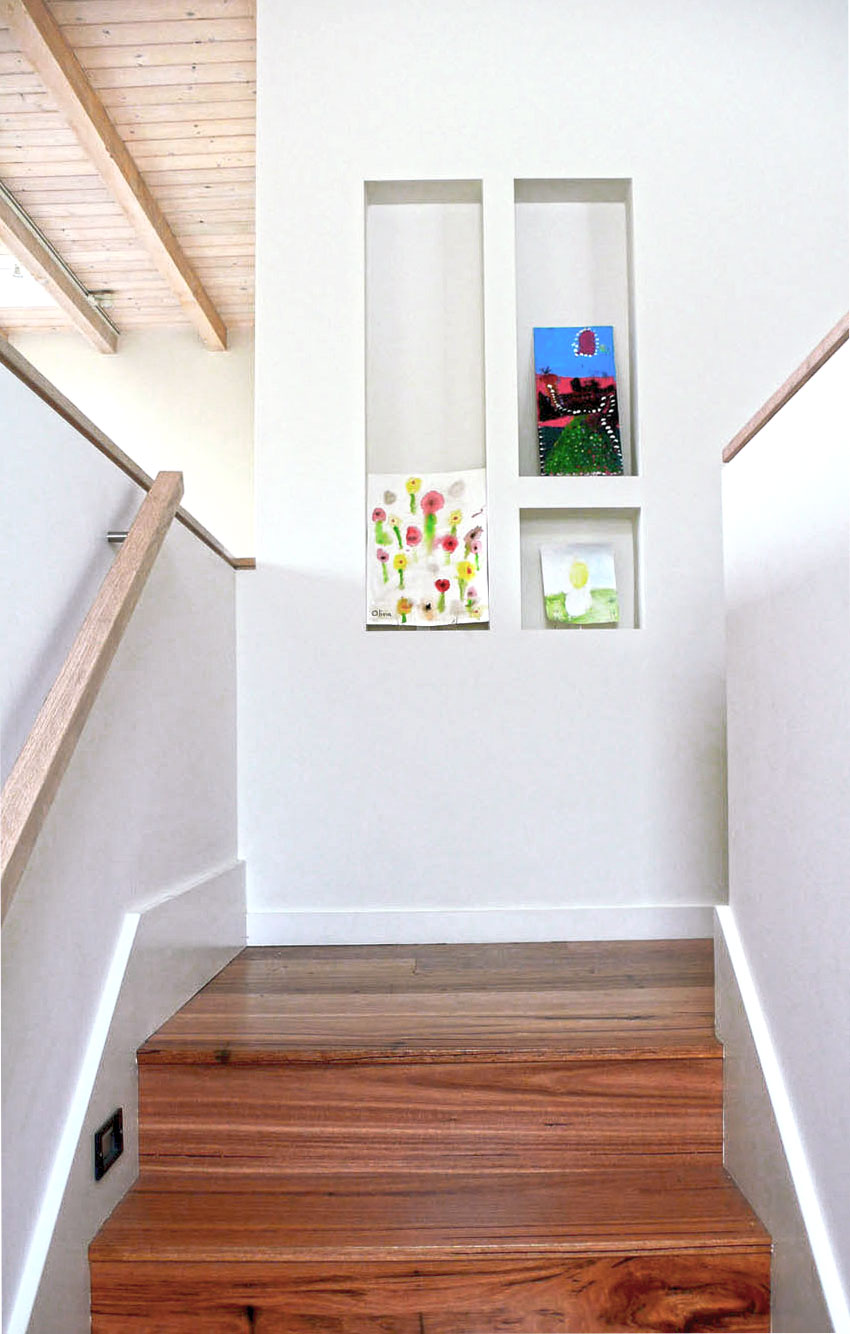 18th Street