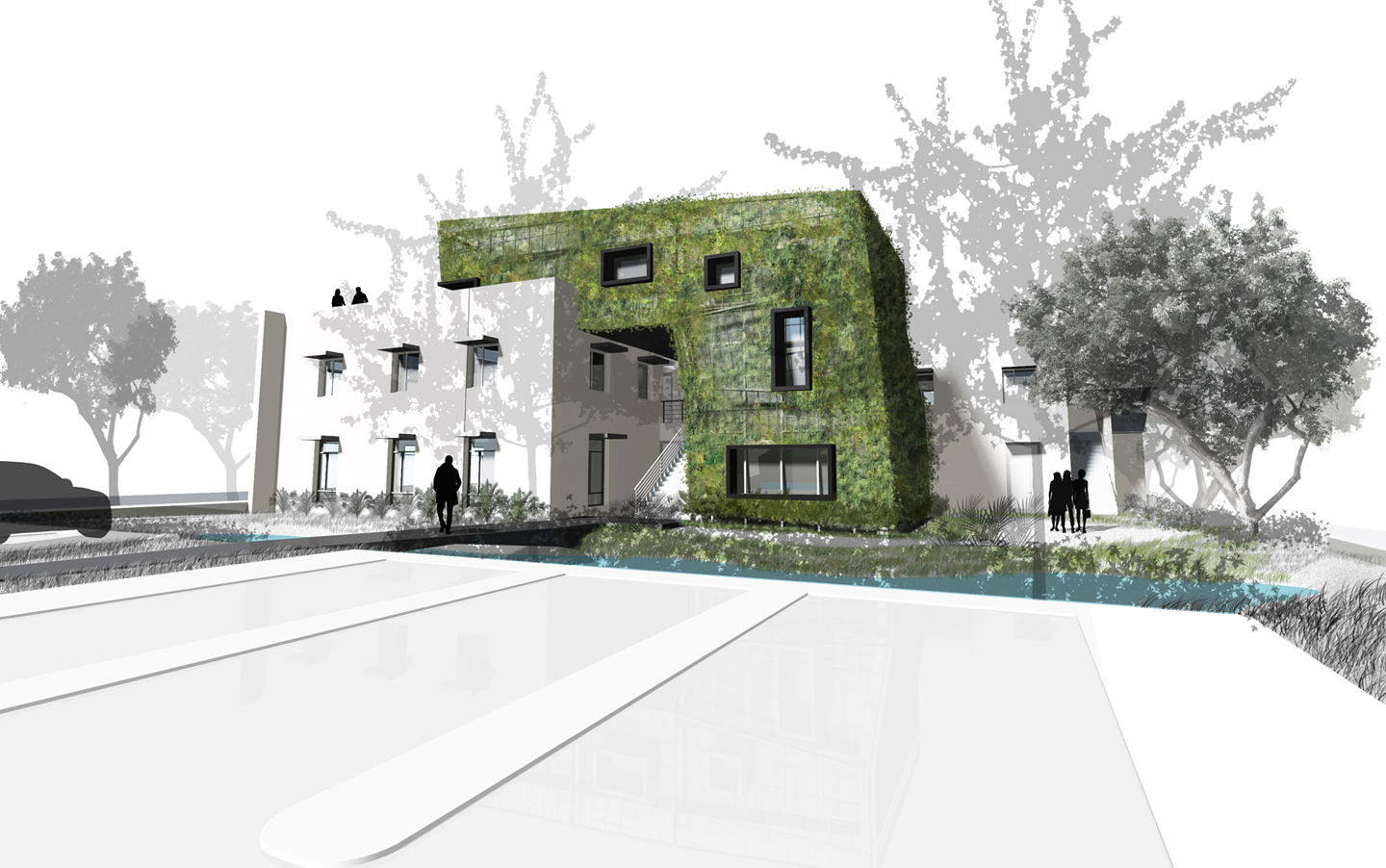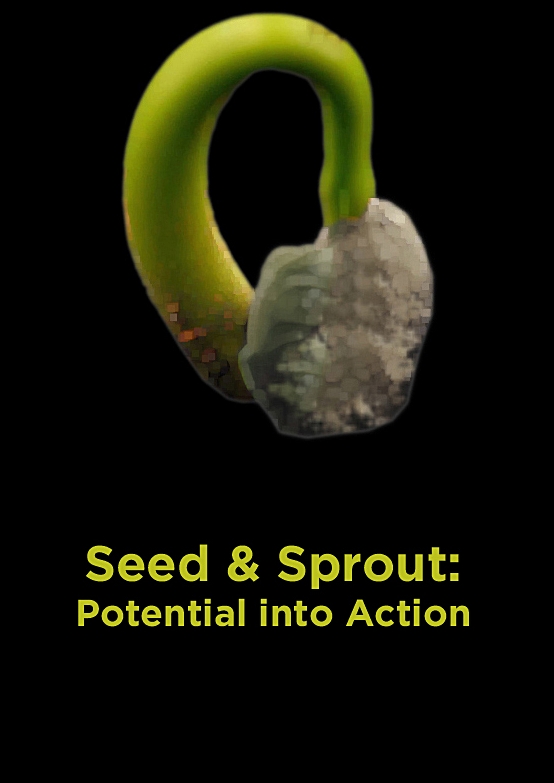 The program for this client is a 3 story office and apartment building with parking and roof garden sited on the corner of a commercial frontage road and residential street adjacent to a county highway. It is in a small town ½ mile from the Atlantic Ocean in South Florida. The owners will house operations and executive apartments on the 2nd and 3rd floors, as well as lease out ground floor office suites. The client and architect brief was for a sustainable and surprising building respectful of the existing modest small town fabric, yet resonating more profoundly upon further interaction and exploration by user and passerby.
Conceptually, the building is comprised of two distinct looking volumes; the plain, main volume is an inchoate "seed pod" and the smaller, wriggling shape a "sprout,"--a metaphor of the company itself. Viewed from the street this main volume mimics massing of the existing building and attempting to quietly replace this deteriorated structure. A play of subtly articulated walls and window awnings, the main street frontage acts as a compass that measures the sun's daily path across it's white surface. The casual inhabitant would notice people using the rooftop garden throughout the day as perhaps the only real change.

This modest street face is designed as a foil, as one discovers pulling into the rear parking lot or passing through the main street side lobby: Rather than tracing the sun's path, the expressive sprout is fully covered in indigenous plants that harvest sunlight for their vitality. Solar panels are house on top of this structure, harvesting sunlight for the rest of the building's electrical requirements. Local zoning limits 3rd floor coverage. This piece is a formal response/play of a full third floor turned on end and inserted into the ground and 2 story building, preserving a first floor garden space and itself becoming another garden specimen growing from it and clinging onto the main building.

The building is targeted for LEED Gold rating. In collaboration with Raymond Jungles Landscape Architect.

Building type: Office and Residence
Construction Drawing Phase
Hobe SoundFlorida
15,400 square feet
Primary components: ICF wall and floor system solar PV panels,full gray water and rain harvesting pond, planted roof, triple glazed window systems.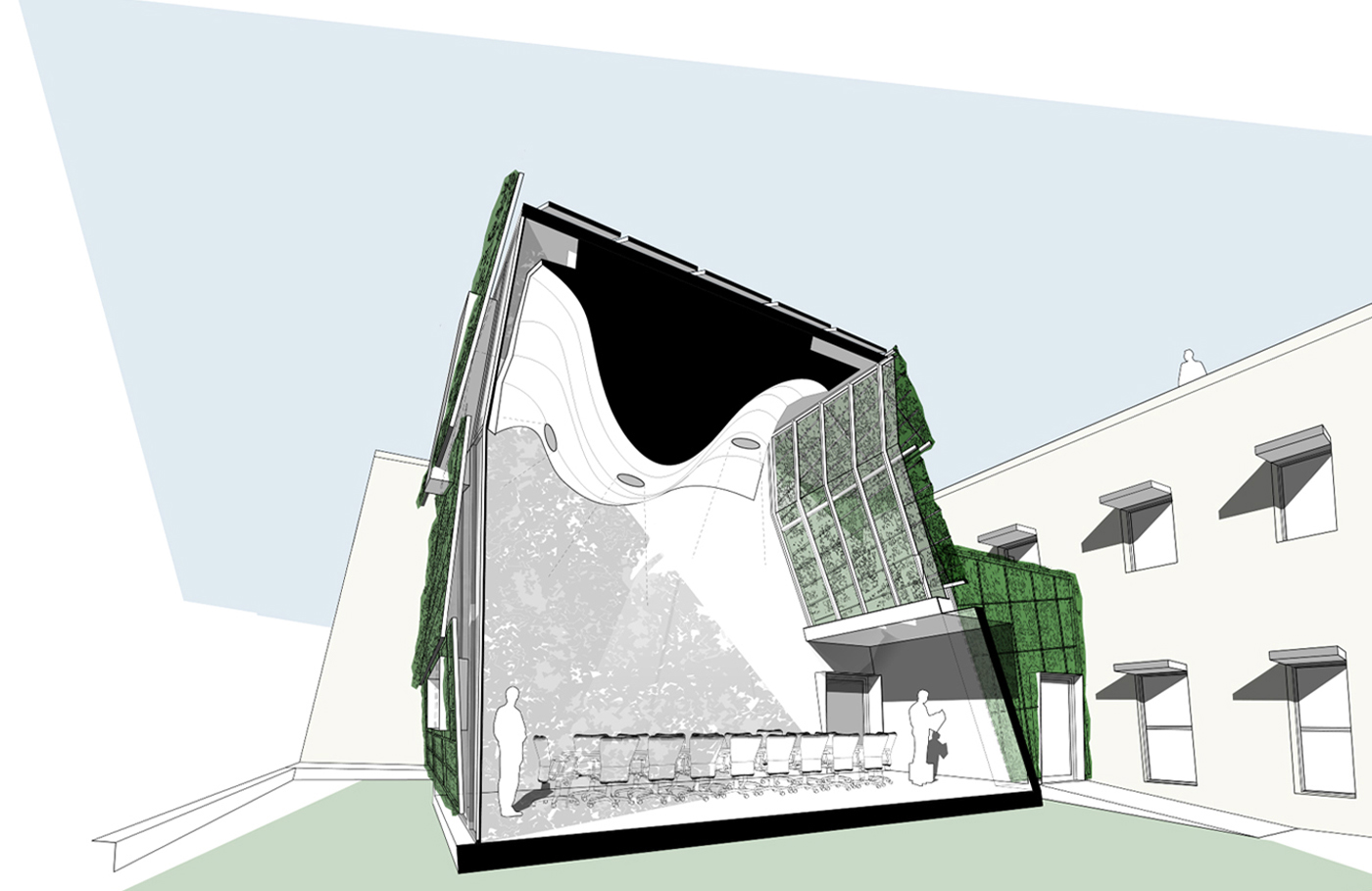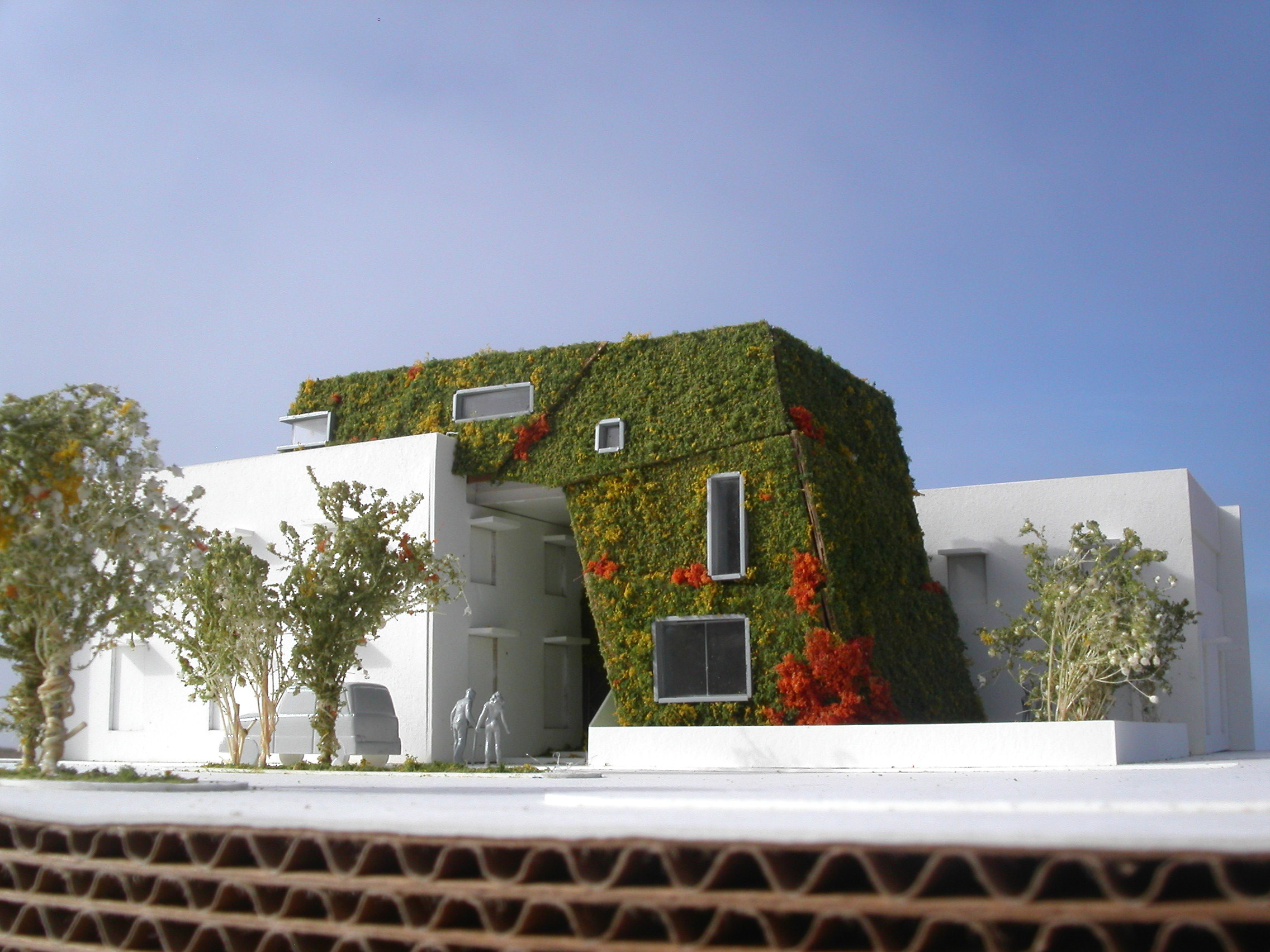 Oblivious Holdings