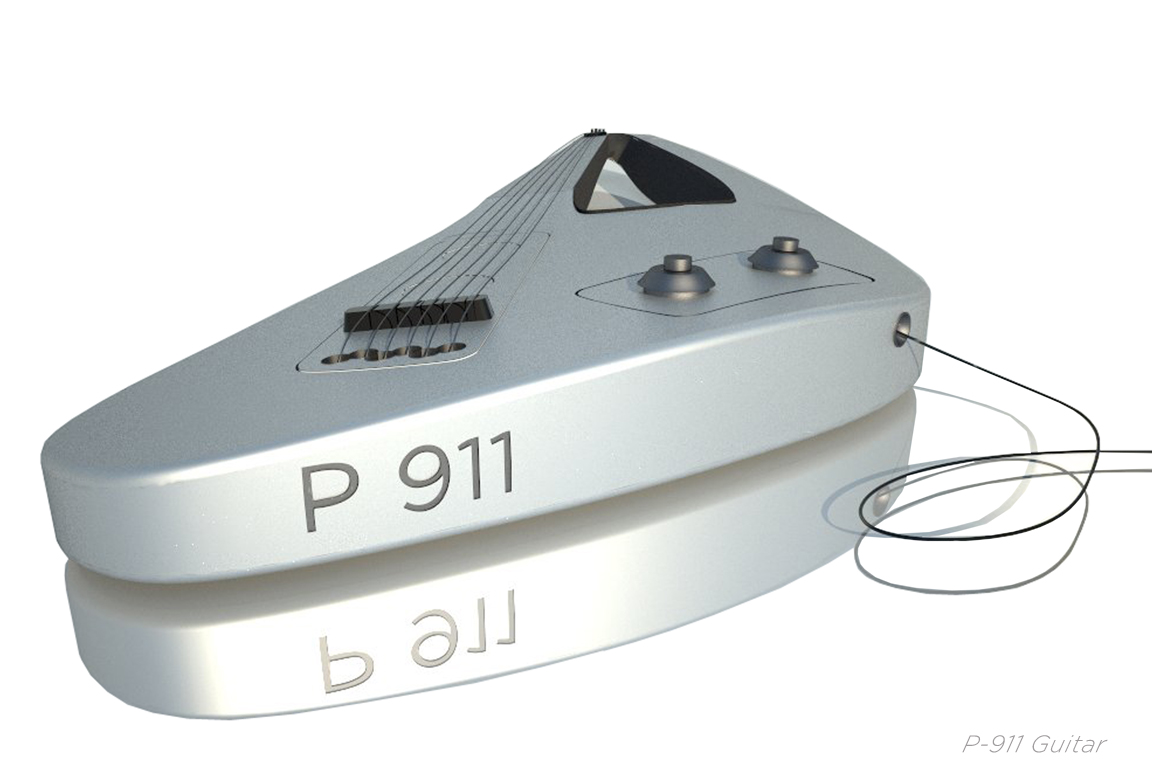 Playing electric guitar is like driving a car. In both instances one embarks on a journey of sound, speed and power; a journey that can be enhanced by fidelity of the equipment in concert with the operators skill and finesse.
Light, powerful and nimble, the P-911 prototype 6 string electric guitar is an homage to all generations of the Porsche 911's spirit and detailing.
Specifically, the instrument embodies these style and quality characteristics of the automobile:
•The primary oval shape of the guitar body is derived from the rotated profile of the side window found in all 911 models. The swooping curve across the main guitar body is functional and dynamic.
•Unique to guitars, the construction and assembly of the main body is similar to the 911. It is made from stamped, lightweight aluminum panels mounted to an integral aluminum base panel. Specific areas of the cavity are injected with foam for optimal weight and acoustical balance. One body construction makes for a stronger, more firm sound and eliminates the need for a truss rod stiffener along the neck.
•A vibrant color scheme well suited to the instrument employs the original 911palette : silver, orange, green, yellow, black and red. Electro coat through to clear coat paint process is used.
•Other details to note: chromed tuning pegs resemble the "P" of the Porsche font, the tailpiece and string tree are clustered circles reminiscent of recent 911dashboard readouts, the leather lined cutout at the neck feels like an interior door pull.
The interface and controls of the guitar are minimal and seamless: flush removable instrument panels, electric pickups are located in the longer removable panel under the strings, indicated only by painted circles. Tone and volume knobs for each pickup are combined into one large and small button to ease use. This is a fretless guitar which accounts for the clean surface along the neck.
In terms of performance, it is a guitar to be used by skilled musicians or those willing to become skilled and ready to explore the subtleties beyond the traditional 12 tone world.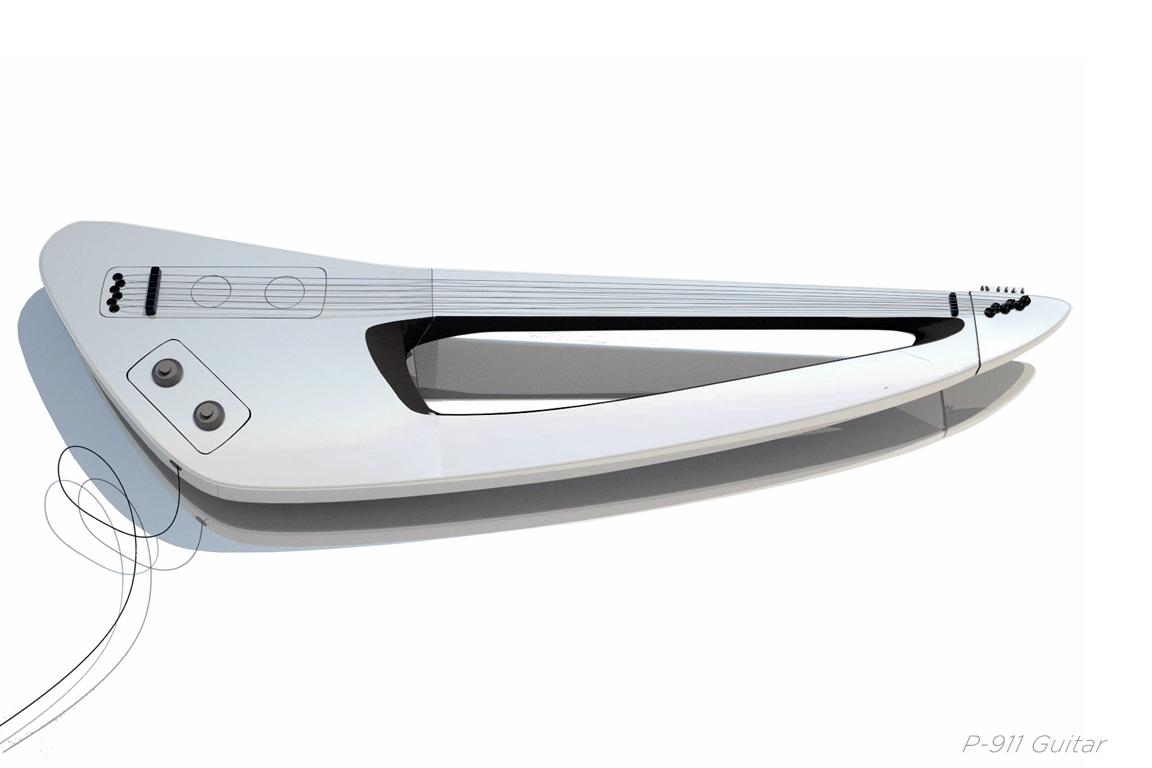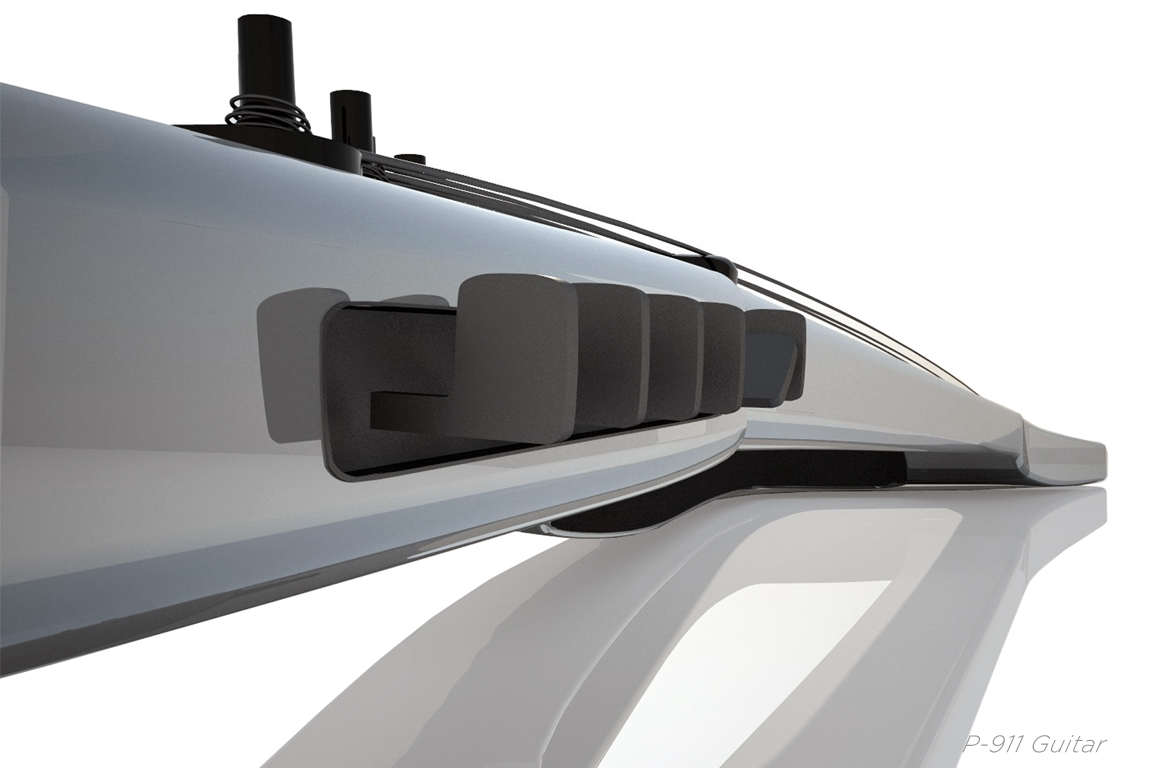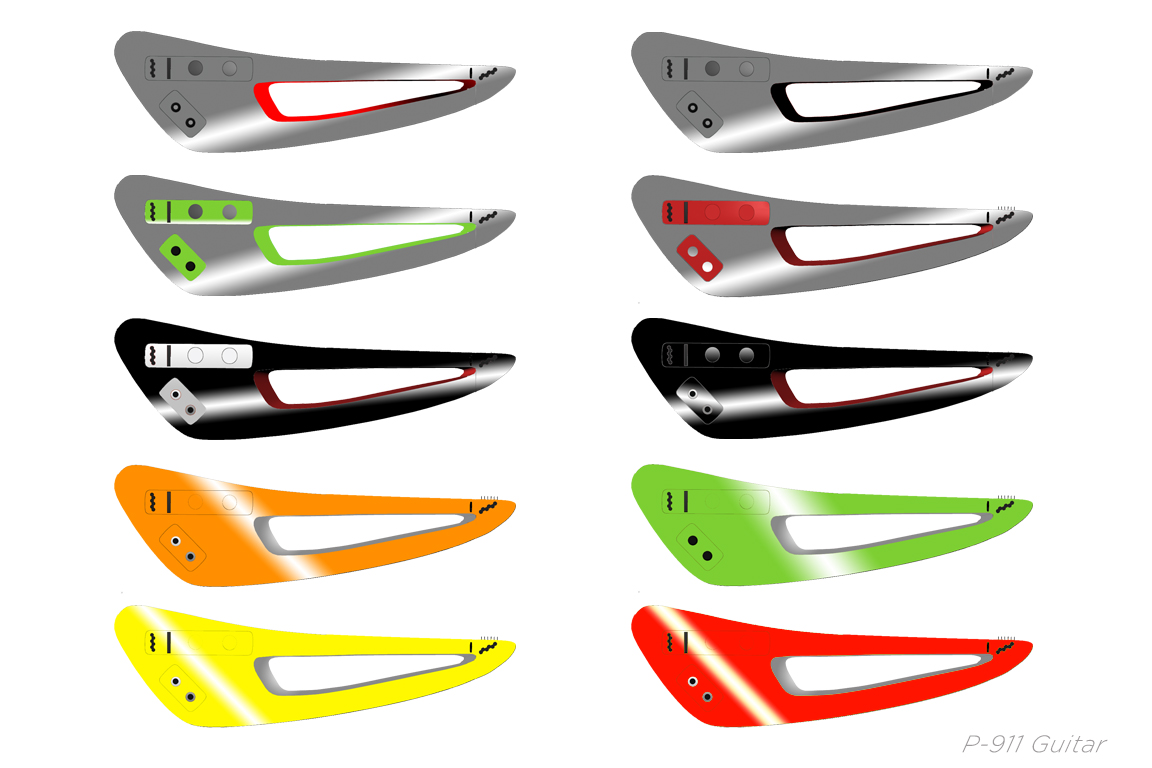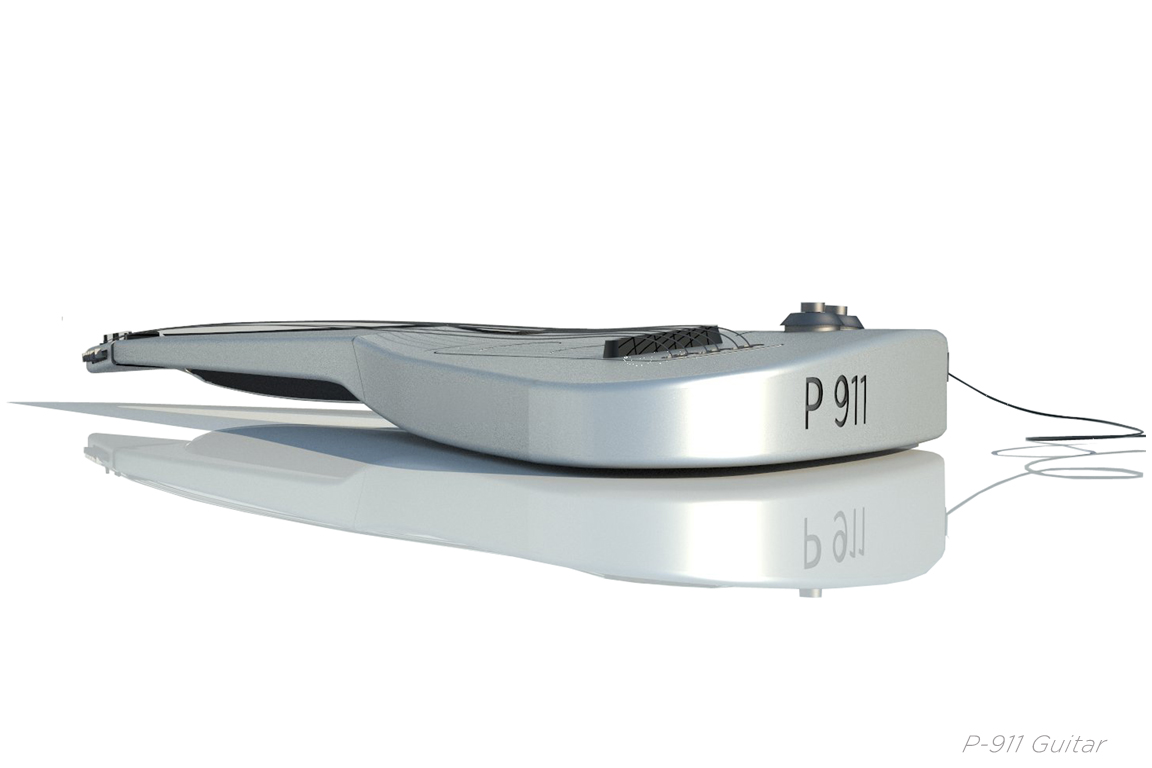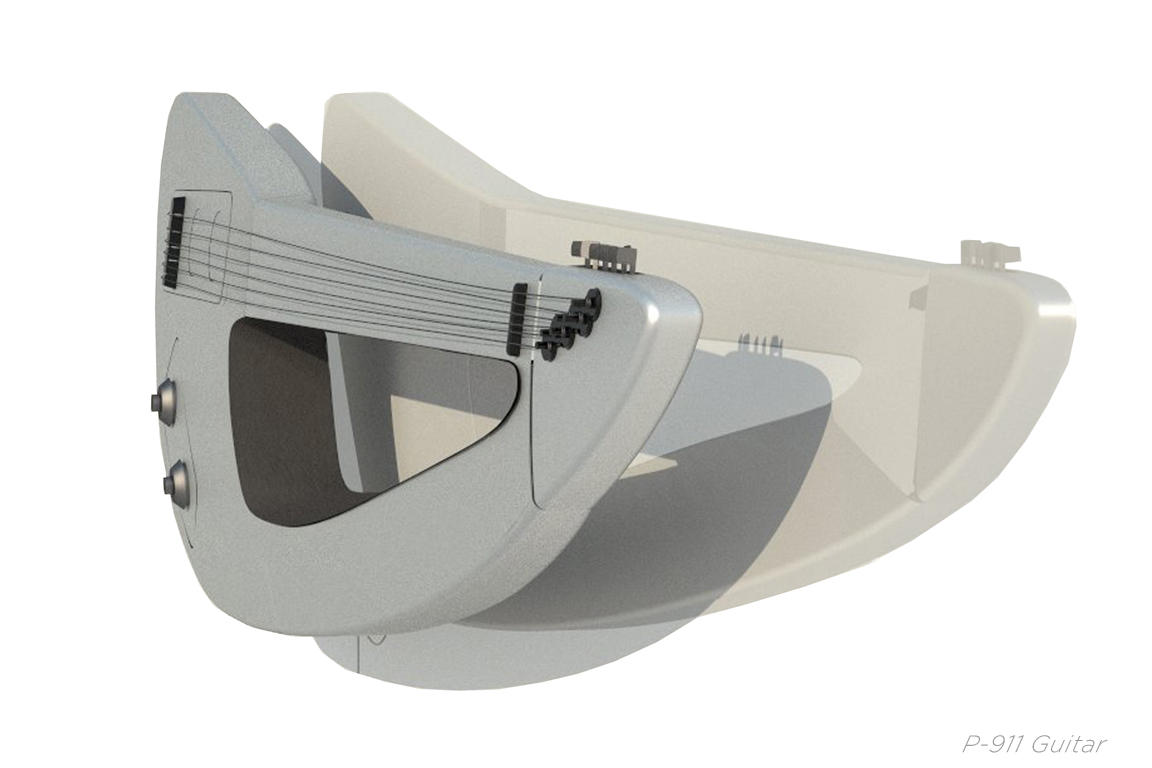 Porsche Guitar