The Summit Powder Mountain development will consist of more than 500 ski accessible home sites within 8,400 acres of ski slopes. They are connected by a core village with higher density residential buildings, hotels, resident and visitor services, as well as cultural amenities.
hughesumbanhowar Architects has designed the prototype for one group of residences called "Village Nests"(20 total) requiring a small footprint, densely arranged onto a hillside adjacent to the village center. The neighborhood is a literal and metaphoric filter between built environment to the west (village core) and natural environment to the east(ski slopes/wild). Acknowledging this, the orientation of each unit, horizontal and vertical offsets, in combination with wing walls creates uninterrupted, private downslope views for each nest, while minimizing openings on the village core upslope side. The overall layout organizes units around the site perimeter, an open central area preserved for a future community amenity through which passes a low impact boardwalk for accessing each unit.
The conceptual design takes cues from: quartz crystal geometry, local tree species and high mountain vernacular utility structures. These characteristics provide customization while retaining advantages of a duplicatable design. There is a palette of several exterior and interior surfaces that will result in an overall family/quilting of related buildings that are complementary to each other and the natural environment.
The dwellings challenge and reinterpret the concepts of the traditional chalet, to match with the personalities and perspectives of the urban based owners seeking refuge in the mountains. The relative small footprint of the projects are meant to be efficient plans centered around a single social gathering area entered at floor level. Bedrooms are located downstairs, partially buried in the slope, quiet and calm. There are small 1,100 square foot units with remote parking. The 1,400 larger units have an attached single car garage and a slightly more spacious social floor level.
The Nests have been designed to meet passive building standards. Passive building comprises a set of design principles used to attain a quantifiable and rigorous level of energy efficiency within a specific quantifiable comfort level. It makes sense environmentally and financially for these units to minimize energy output to maintain temperature by making the building's envelope more airtight and better insulated rather than spending time and money improving the efficiency of active systems(which could amount to looking at a more efficient way of heating outdoor air!). The overall design treads lightly on the physical site by minimizing grading and operationally; minimizing global environmental impact by its energy and resource efficiencies.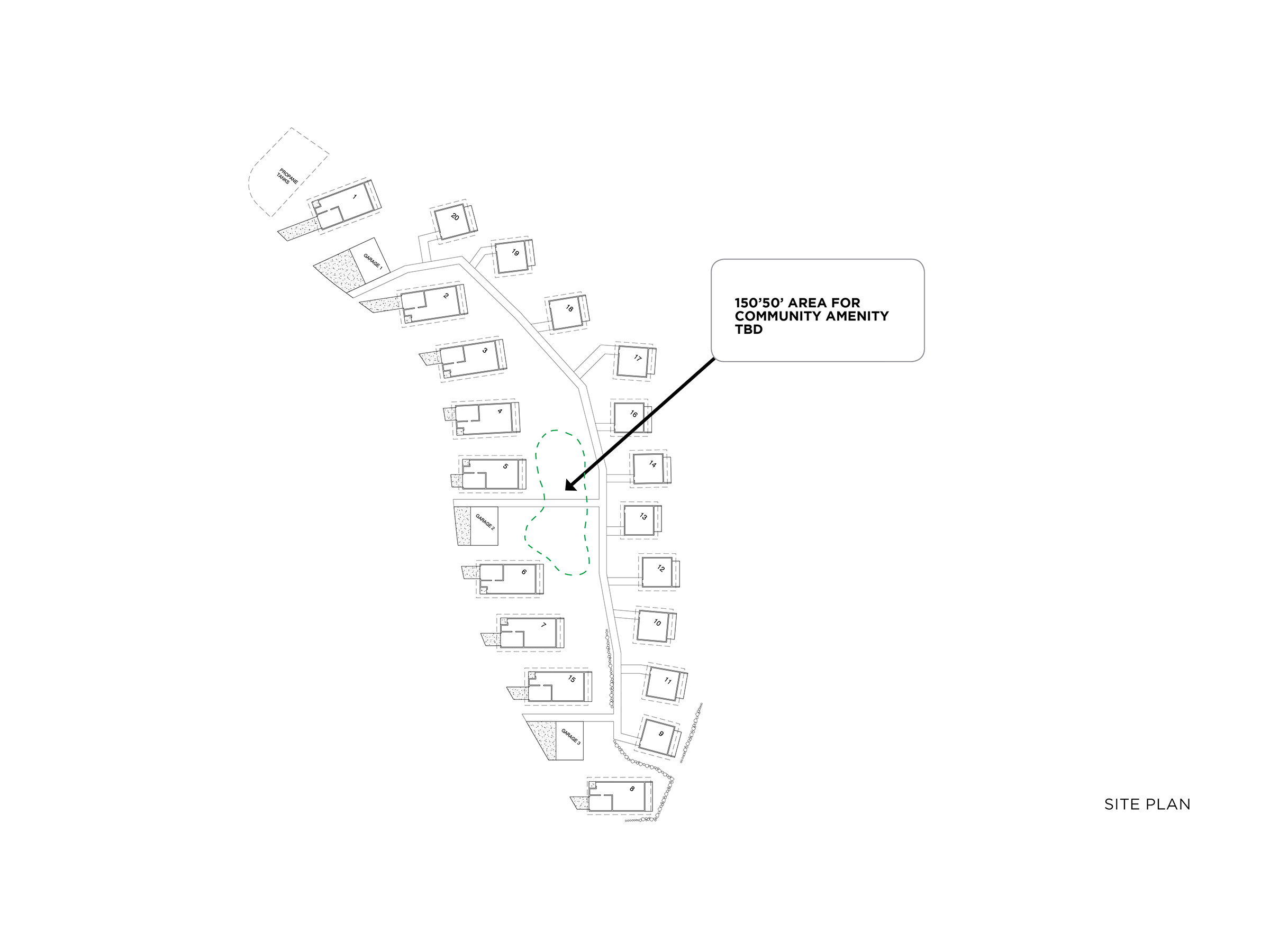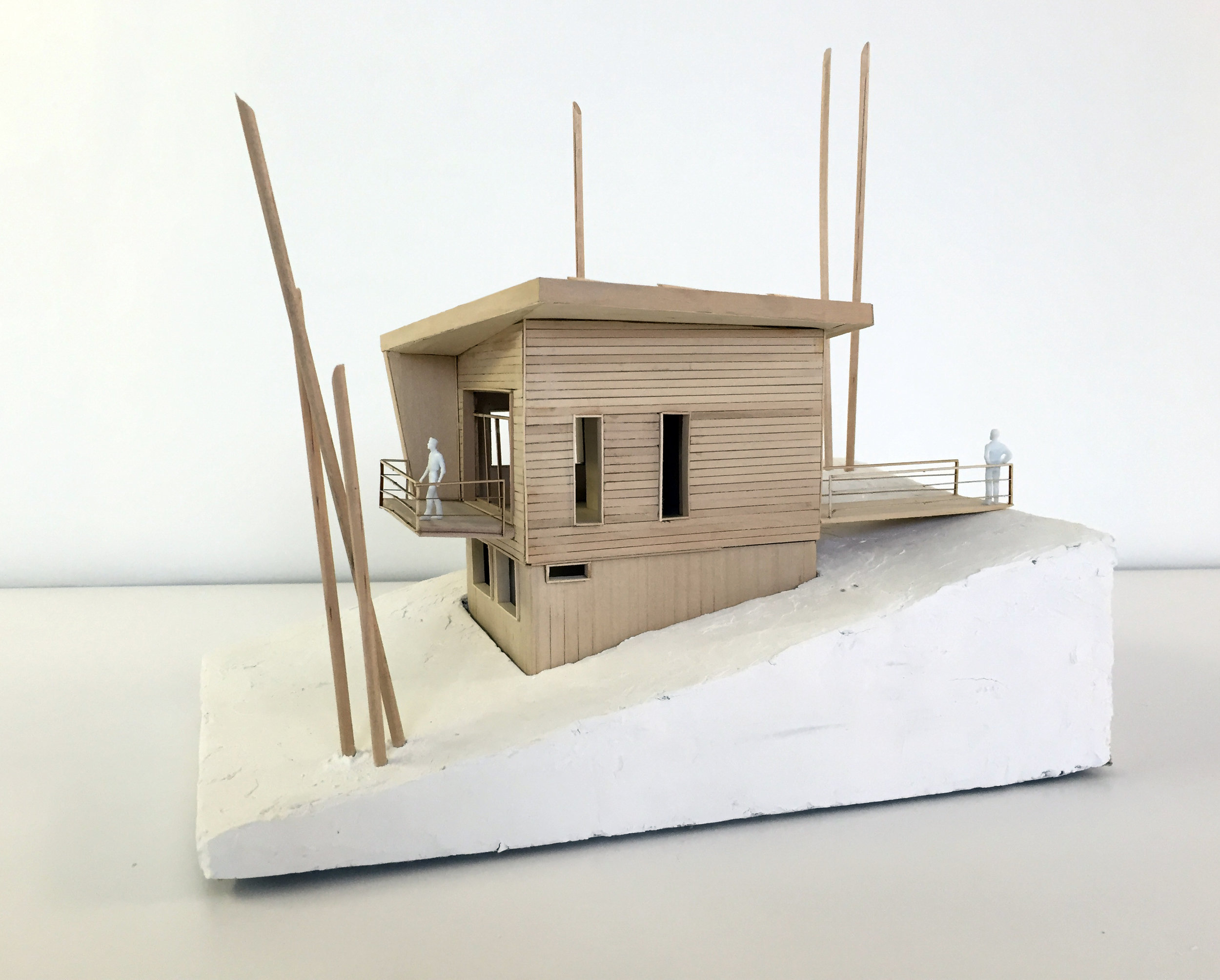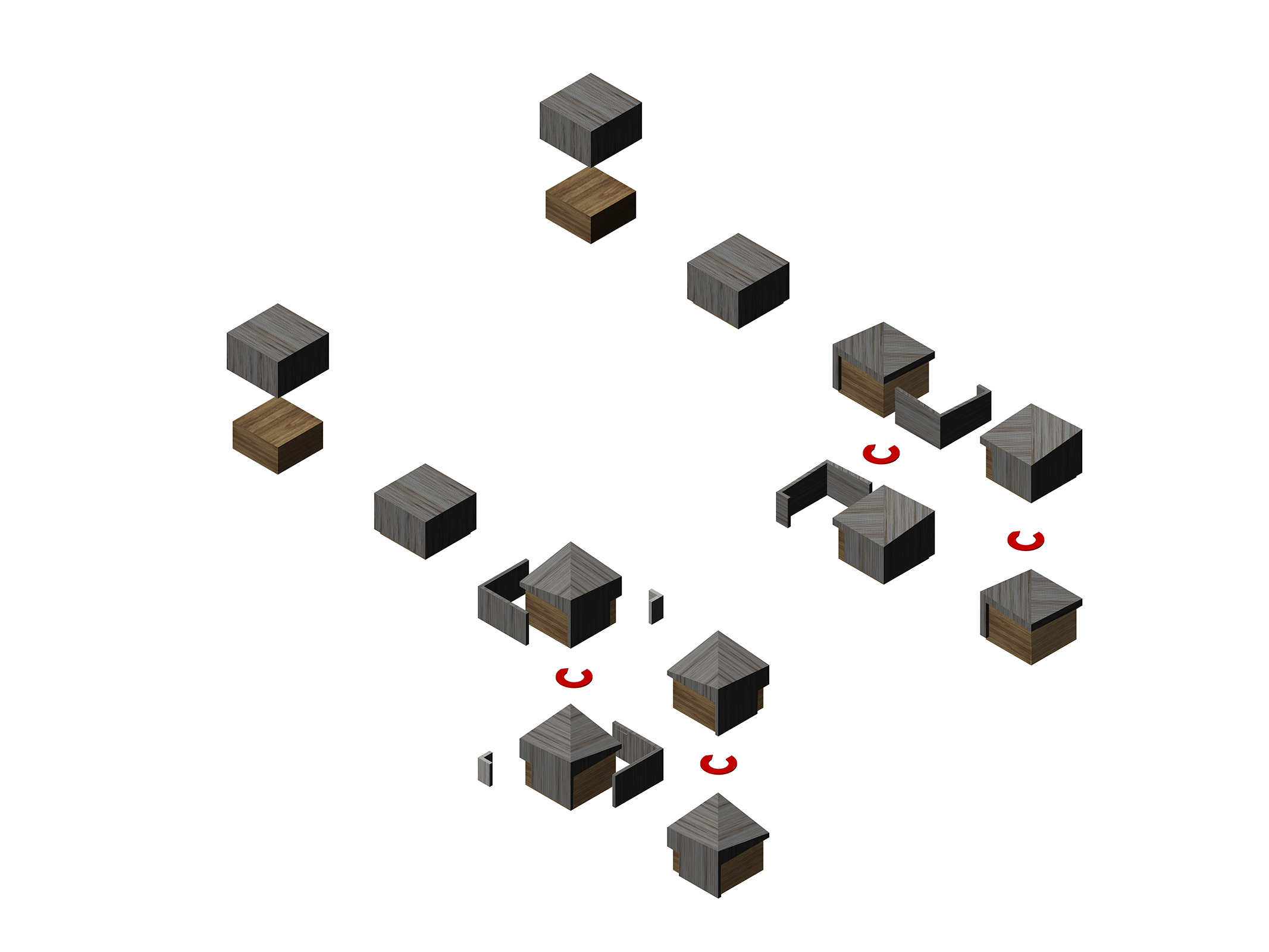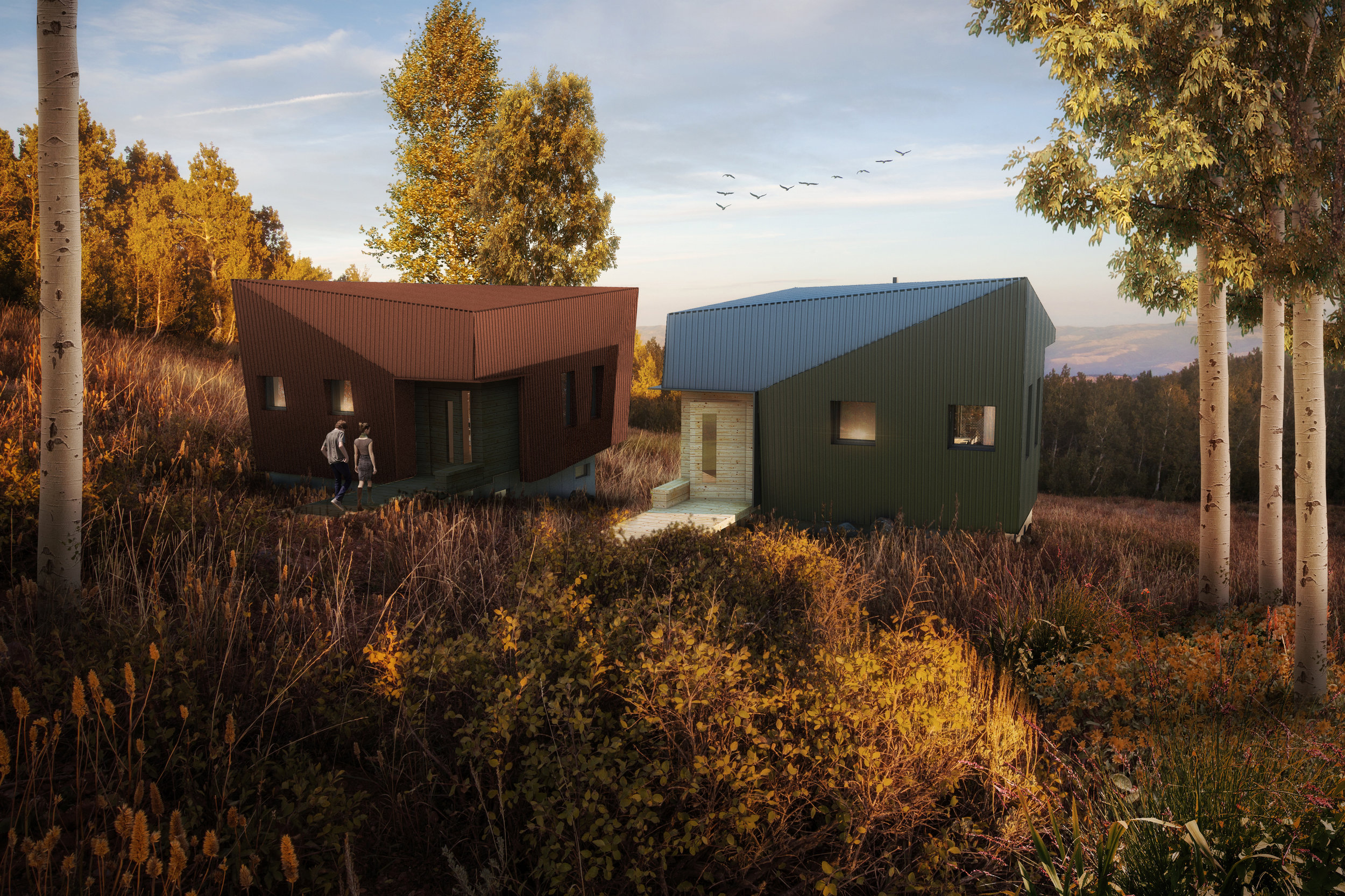 Powder Mountain Village Nests